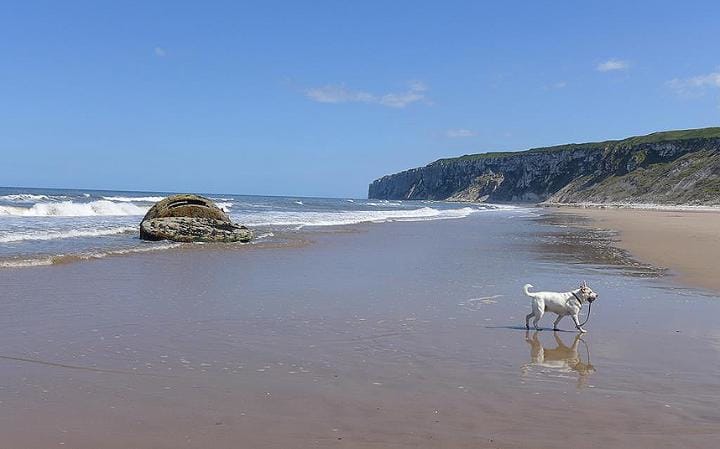 In 2019 Filey Beach was voted one of the top six beaches in the world. The seven mile sweep of golden sands appears in the list alongside Bondi Beach in Australia and Siesta Beach in Florida.
The popular website TripAdvisor compiled the 2019 Travellers' Choice beaches that are great for kids. The full list of six was:
Playa de Alcúdia, Majorca
Elafonisi Beach, Crete, Greece
Bondi Beach, Australia
Siesta Beach, Florida, US
İztuzu Beach, Dalyan, Turkey
Filey Beach, Yorkshire
This is only the latest award. In 2018 The Sunday Times declared Filey to have the best beach in Britain. Chris Haslam, chief travel writer, said: "Gentrification has arrived but as yet there are no hipster craft cocktail joints and Rick Stein is unlikely to ever open a fish restaurant here. Filey doesn't need all that because it casts a different spell: it turns you into a kid again."
When the tide goes out the beach is a quarter of a mile wide and stretches for nearly seven miles towards the towering chalk cliffs of Bempton.
You will discover ship wrecks, rock pools and mile after mile of golden sand. It's the perfect place for long walks, letting the dog off its lead and maybe even the kids off theirs as well. Have a well-earned cuppa at the portakabin/beach hut Hunmanby Gap Cafe or watch fishermen attend to their nets on the Coble Landing.
Filey Bay is quite shallow, so watch the tide, especially when venturing onto the Brigg.