'It's Bin Amazing', Filey's spring clean with a difference
The volunteers behind the Keep Filey Tidy group are never off duty. One of the group was walking out of Scarborough station whilst the company Squeeky Clean were busy sprucing up litter bins outside the station with a power jet wash. The almost instantaneous results were noted and it wasn't long before the Scarborough-based company were summoned to give Filey a spring clean with a difference.
Twenty-five of Filey's distinctive blue litter bins were lined up for a spring clean. It was all the group's budget could afford, but then it was thought, why not offer sponsorship of additional bins for £5? It was an instant hit, businesses and individuals (locals and regular visitors), rushed forward to the extent that now every single street bin in the town (over 120 of them) will now be jet cleaned. Each and every person who has donated has a bin dedicated to them, some even asked to be allocated with their 'favourite' bin, and they are publicly thanked via the Keep Filey Tidy facebook page.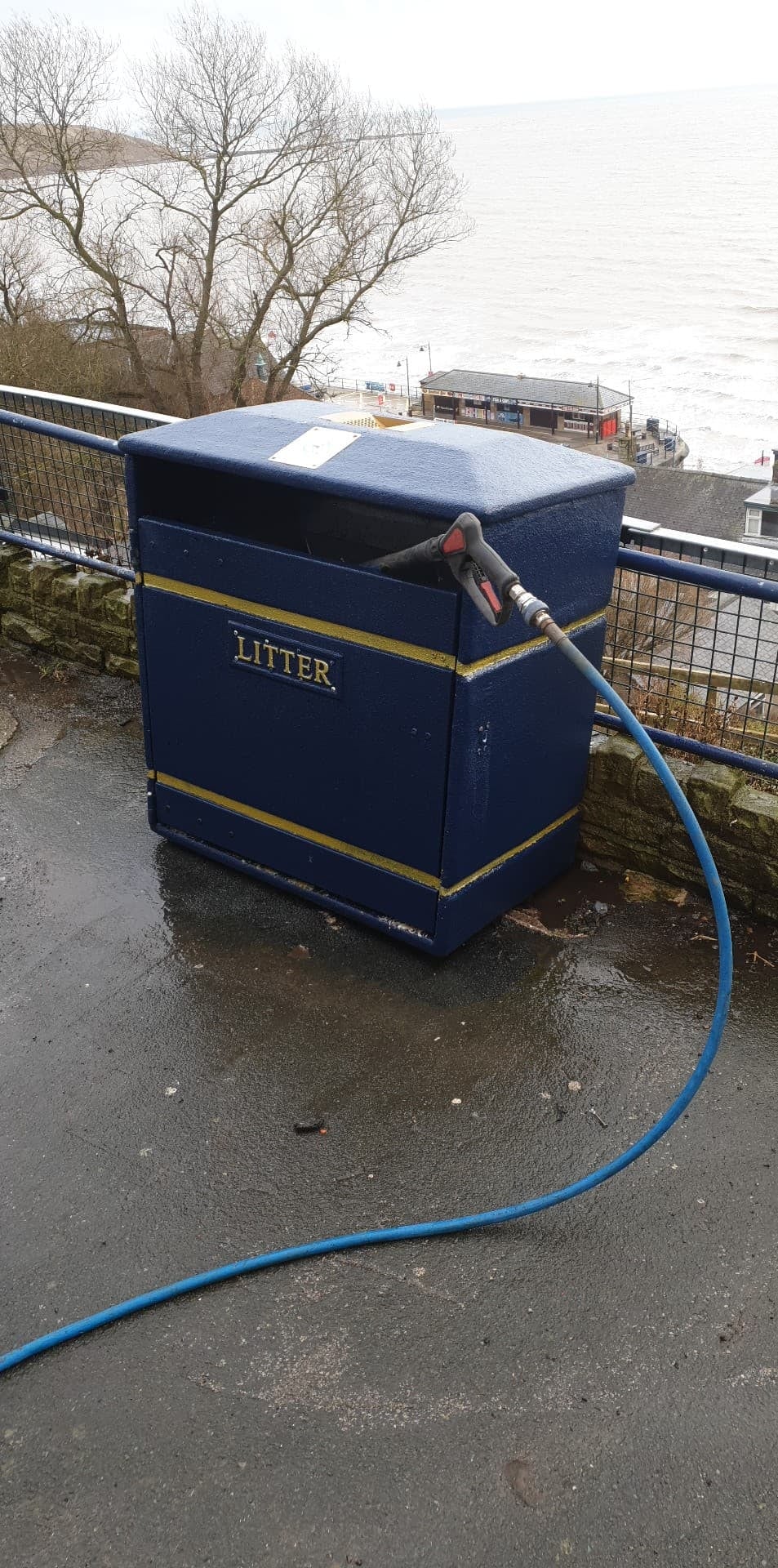 In these strange times, the cleaning of the bins has really grabbed the imagination of the Filey community, it has brought together residents and visitors in a common cause. There's a lot of love out there for our humble bins. Apparently, the bins on the Coble Landing were highly sought after.
As some wit said, 'it has bin amazing'.