The Colourful Seaslugs of the Filey coast – can you spot one?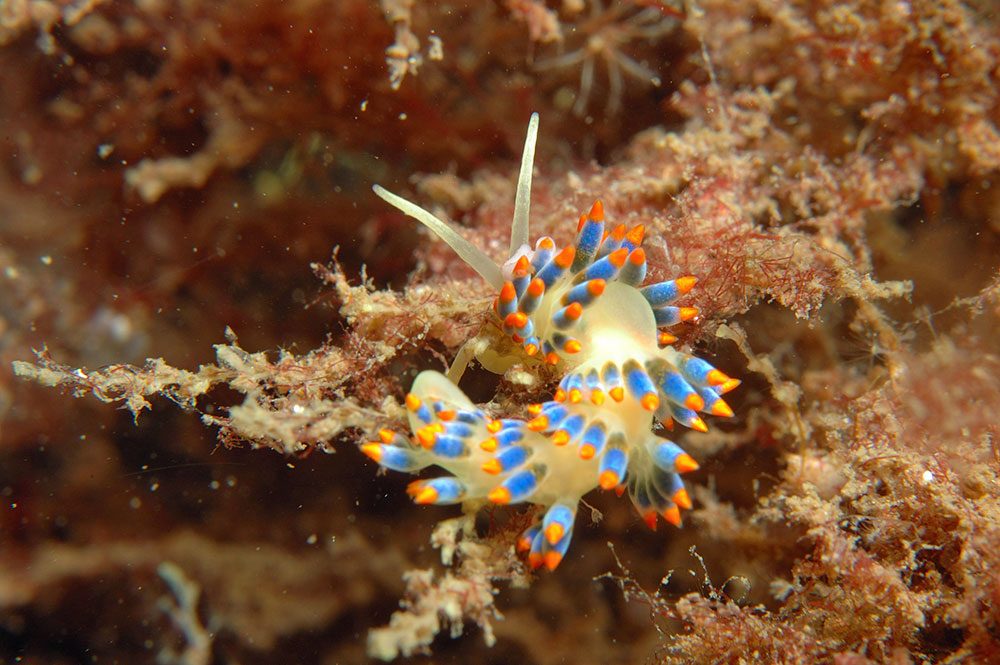 Research divers from Yorkshire recently visited Filey Brigg and took photographs of some of the incredibly exotic and diverse marine life found just a few hundred metres from Filey's beach. On one dive alone they recorded 56 species, including 7 species of seaslug.
The word 'seaslug' implies the kind of slimy animal found in gardens but simply doesn't do justice to the colourful beauty and exoticism of these tiny animals. They are often difficult to spot but tend to eat specific animals, such as certain types of small sea fish.
Nudibranchs have always been the centre of attention in terms of British sea life. If you want a nautical bedtime read go to 'A monograph of the British nudibranche (1845).'
Such books fuelled the Victorian passion for collecting marine life and hordes of naturalists' ripped up British seashores or nearby rocky seabeds in search for stunning sea life. The wonderful underwater photographs of Research Divers are a much better way of  examining these wonderfully colourful animals and their natural habitats.