Hunmanby Sands Third Best Beach in the North
The Times newspaper has named Hunmanby Sands as the third best beach in the north of England. Once again the Gap Cafe is mentioned in the piece and there's a welcome name check for the Battle of Flamborough Head.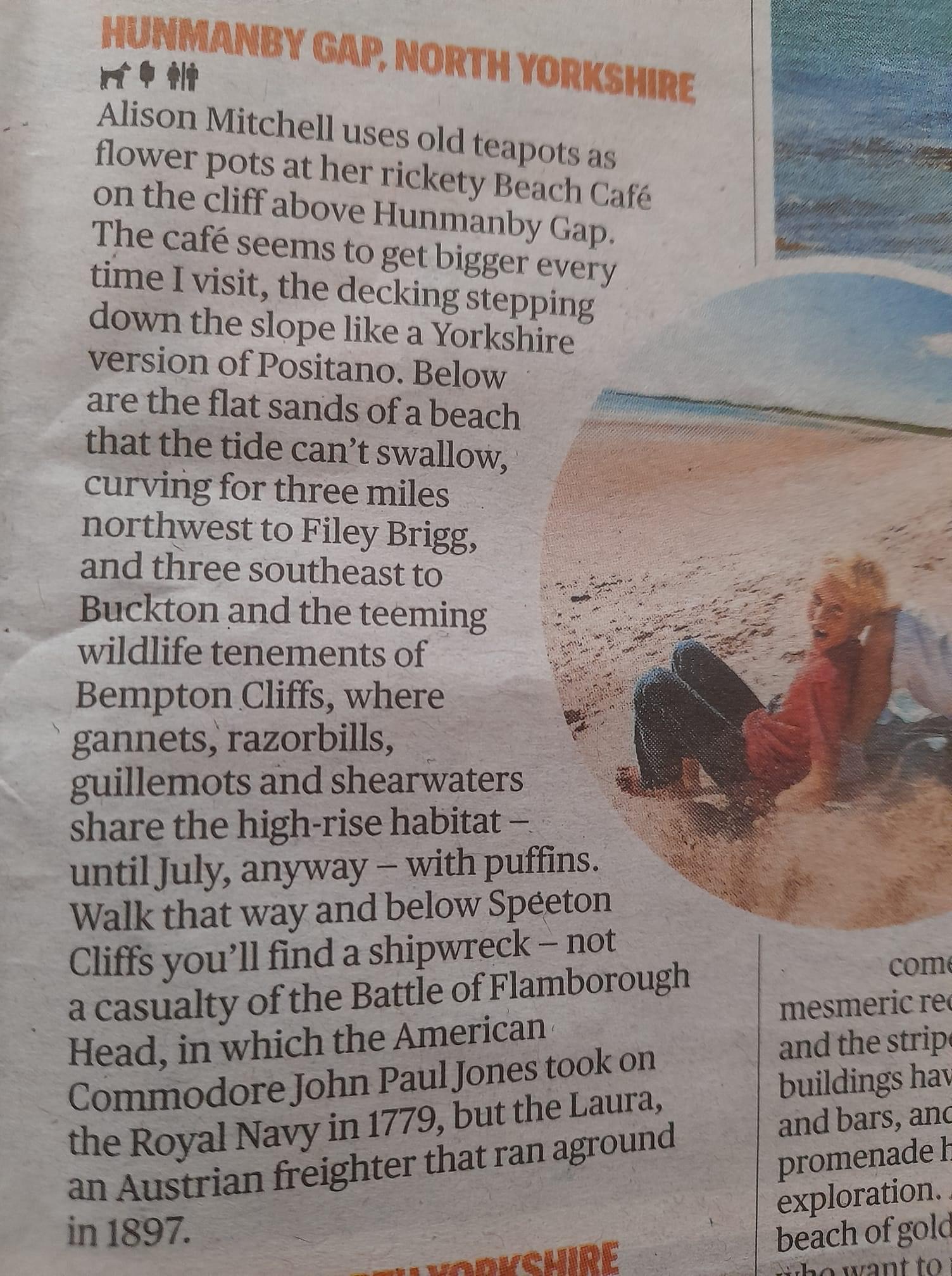 The Gap Cafe is becoming something of a niche designation among the readers of broadsheets, having previously been singled out when Hunmanby Sands won a similar award last year. The spectacular RSPB reserve at Bempton is a staple in newspaper articles, but the appearance of the wreck of the Laura is definitely a first. Undoubtedly our friends at Filey Bay 1779 will be delighted that the Battle of Flamborough Head is mentioned in dispatches.