New "quad-decker" Coastliner to be trialed in Filey, Scarborough and Whitby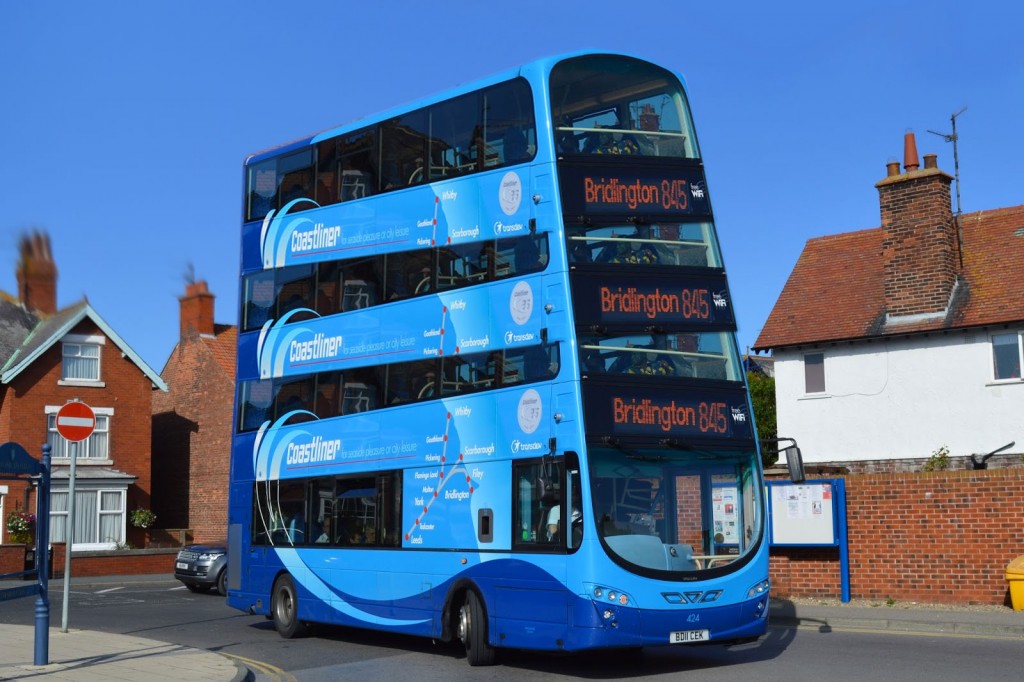 Coastliner buses from Leeds to Whitby, Filey, Scarborough and Bridlington are going to be capable of transferring twice as many passengers soon, with the introduction of the "quad-decker" Coastliner set to trial from March 2016.
The bus operator expressed it had seen a gap in the market for four-tier buses and expect them to encourage others to take buses rather than walk, cycle or drive anywhere themselves.
Quad-decker buses already operate in other parts of the UK, such as London, Norfolk and Slough and have proven to be very successful in promoting public transport.
Unfortunately, quad-decker buses are incredibly expensive to maintain and were nearly scrapped do to their monumentally bad safety record in London, which means fares are expected to rise five-fold to cover maintenance and accident claims.
Next time you take a Coastliner, it could be a quad-decker!