4 fun things to do if you're visiting Filey for the first time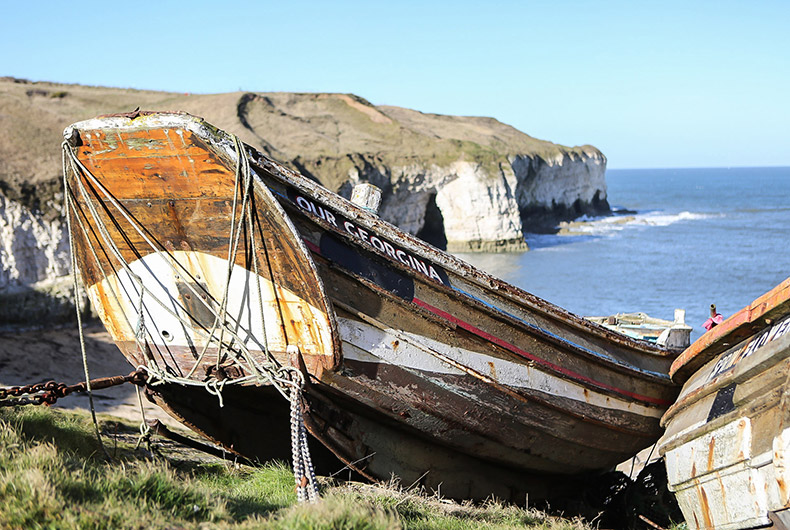 Filey is a wholly unique, quiet; and quite beautiful, small seaside town on the picturesque North Yorkshire coast. Betwixt it's more famous cousins, Bridlington and Scarborough, it is often – and to its benefit – overlooked.
Today, Filey proudly retains its fishing heritage; and the warmth and friendliness of its townsfolk is ever-present leading to that natural phenomenon that Filey does truly make you smiley!
We've compiled a list of activities for people who are visiting Filey for the first time:
Family activities
If you're looking to take your children to somewhere fun and educational this seaside season, why not give Playdale Farm Park a try? It's great fun for all the family, no matter if it's raining or sunny!
Filey beach and Brigg
Filey is famous for its bustling, colourful souvenir shops and fish and chip cafés, yet what brings tourists in their thousands to Filey each year is the sweeping sandy beach. Roll up your trousers, grab your fishing net and head for the rock pools along the Brigg, or take a walk along the promenade with its quaint stalls and sculptures.
Wildlife exploration
You could easily spend a long weekend in Filey, appreciating the wildlife and unspoilt landscapes. Visit Filey's Bird Garden and Animal Park to discover a mix of exotic animals, birds and wildlife.
Filey Brigg also has some fascinating geology and marine life and is surrounded by hundreds of shipwrecks which remain a source of intrigue to divers and deep sea explorers.
Explore Filey's culture and history
If you want to leave the seafront, there's a lot going on in Filey and the surrounding Yorkshire coastal retreats.
The Seafront Sculpture Trail features a series of artworks inspired by Filey's natural heritage, designed by artist Russ Coleman. Take a stroll along the promenade to explore the exhibits.
The Cleveland Way, a lengthy walking route, runs from Hemsley in North Yorkshire to Filey Brigg. Pack a picnic enjoy a walk up the coast or perhaps inland towards the North York Moors.
To keep up to date with the latest Filey news, 'Like' Filey.co.uk on Facebook here.