Filey Beach Voted One of Top Six Beaches in the World!
Filey Beach has been voted as one of the top six beaches in the world for kids. The seven mile sweep of golden sands appears in the list alongside Bondi Beach in Australia and Siesta
Beach in Florida.
The popular website TripAdvisor has compiled the 2019 Traveller's Choice beaches that are great for kids. So why has Filey triumphed? A TripAdvisor spokesperson said: "Filey is a perfect beach for kids to explore. There is a sculpture trail that surrounds the bay, and the ancient remains of a Roman signal station can be found on the cliffs just above.
"Filey is also well-known for its rock pools, which provide hours of fun looking at marine life. Along the promenade, families will find cafes, changing facilities, a children's playground and even a crazy golf course."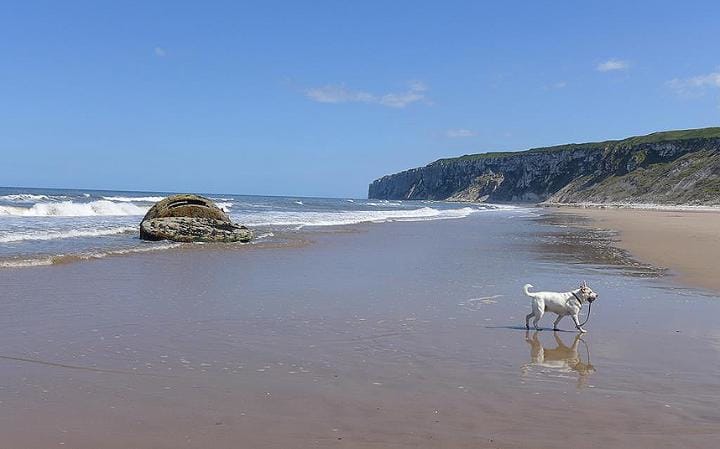 The full list of six Travellers' Choice Beaches that are great for kids:
Playa de Alcúdia, Majorca
Elafonisi Beach, Crete, Greece
Bondi Beach, Australia
Siesta Beach, Florida, US
İztuzu Beach, Dalyan, Turkey
Filey Beach, Yorkshire
So will Filey now be twinned with Bondi Beach? Will our Australian cousins loan us some of their sunshine? Is Filey Beach poised to be inundated with visitors from across the globe?
What we do know is that our beach is a fabulous place whatever the time of year. When the tide goes out the beach is a quarter of a mile wide and stretches for nearly seven miles towards the towering chalk cliffs of Bempton.
You will discover ship wrecks, rock pools and mile after mile of golden sand. It's the perfect place for long walks, letting the dog off its lead and maybe even the kids off theirs as well. Have a well-earned cuppa at the portakabin/beach hut Hunmanby Gap Cafe or watch fishermen attend to their nets on the Coble Landing.
See you on the sands!