Hunmanby Station Short-Listed For National Community Rail Awards
Hunmanby railway station has been short-listed in the National Community Rail Awards for 2020. The Friends of Hunmanby Railway Station group are in the running for the best small project award. Their project was inspired by the introduction of an hourly train service that commenced in May 2019.
The group have begun to make the station more attractive to visitors and produced a booklet, based around the new timetable, that was hand delivered to every home in the village. Their efforts helped rail use rise by 30%. Whilst the corona virus pandemic has seen a decline in rail passengers, people were still drawn to the station to view the beautifully tended 200 feet long flower beds, just one of many improvements made by the friends group.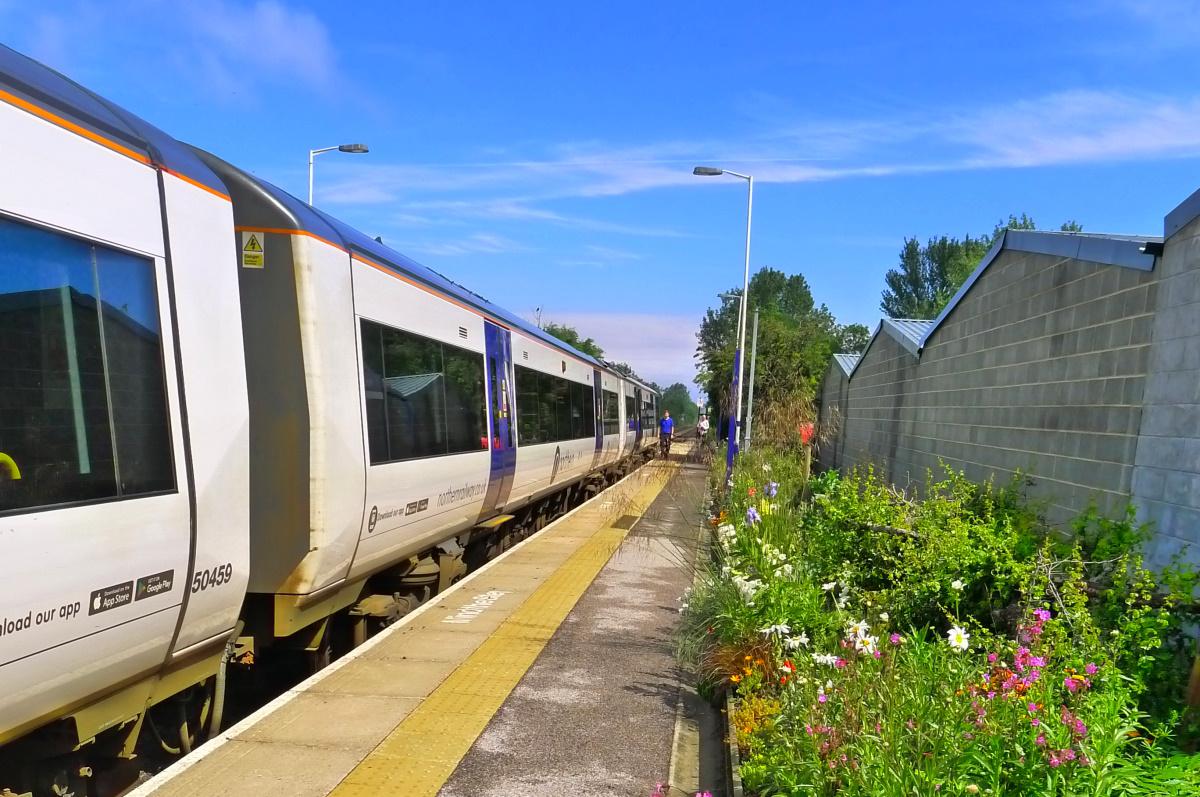 Efforts to transform Hunmanby station began in the winter of 2005/2006 when the Hunmanby in Bloom group began planting around the station. With support of local traders, the rail industry, councillors and officers, the probation service (Community Payback) and the MP Kevin Holinrake, the station has been transformed. Most of the plants used are locally grown, with additional annuals in tubs and hanging baskets. The 200 feet long beds had its soil was improved with 100 sacks of manure from a local stables. The bulk of the 1,000 bedding plants were donated by Reighton Nursery and were planted for the Spring of 2018. Decking boards were supplied free of charge by Orchard Farm Holiday Park.
The improvements are continuing apace. During lockdown work began on restoring an old North Eastern Railway bench that has been at the station for probably a century or more. On the southbound platform it is planned to install a replica North Eastern Railway Tile Map. Two original maps survive at Beverley and Scarborough stations, the one that will be installed at Hunmanby is being produced by the North Eastern Tile Company at Pickering. It will be the first time in a century that a new North Eastern Railway Tile Map has been put up at a main line station!
It is even possible to stay at the station as the former buildings have been converted to self-catering holiday accommodation.