New bunting goes up around Filey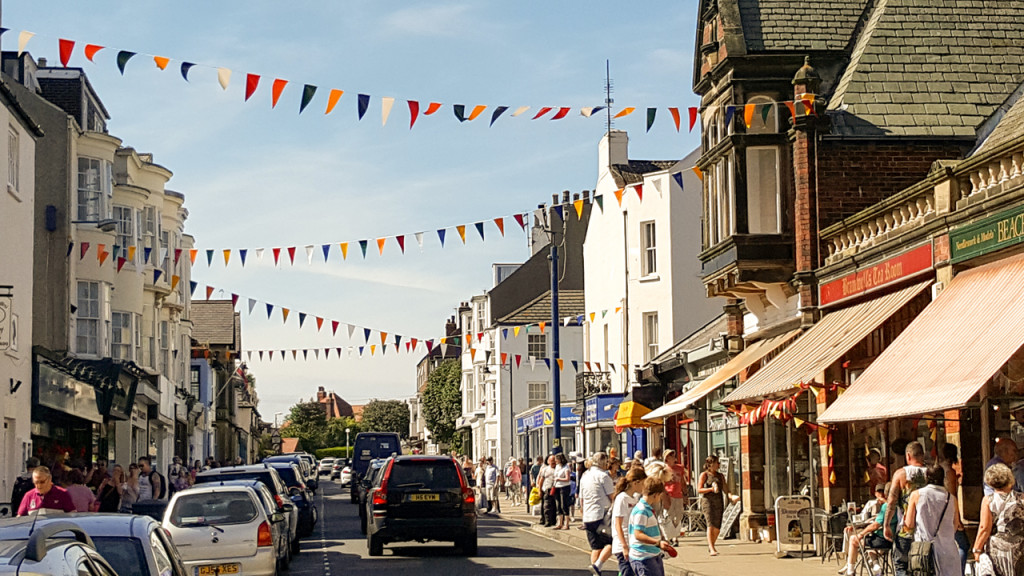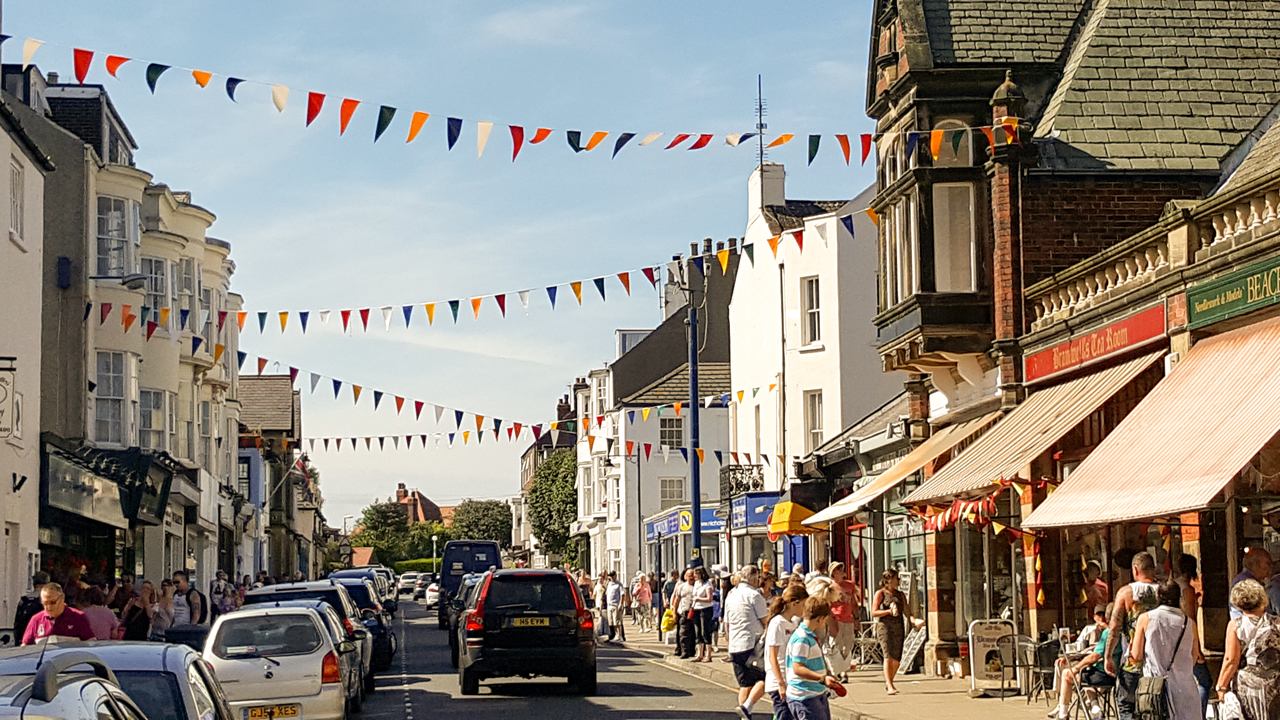 Filey.co.uk is delighted to see Filey looking resplendent with its new bunting and is proud to be the Match Funding Sponsor of this initiative.
Funds matched came from the Filey Tourism Association, Filey Traders Association, and the good people at Bronte's Vinery.
Tizzy from Northern Clothing spearheaded the whole project, and without him, we would all surely be "buntingless".
Many other people are to be thanked for their labours and expertise particularly Paul Dooley and Rob Emmett from Future Technologies and the management, staff, and friends of The Imperial, Hope Street.
If you aren't thanked personally here you know who you are and your help is very much appreciated.