Traffic warden laughs at Filey residents as he flaunts "above the law" parking privileges
A traffic warden is facing increasing criticism across Filey by residents as it was discovered he is mocking the townsfolk by scoffing at the parking regulations, with a display of arrogant "above the law" parking.
The vehicle in question is a Citroen Nemo, registration number ML14 EXT. It has been photographed clearly next to TWO "No Parking" signs.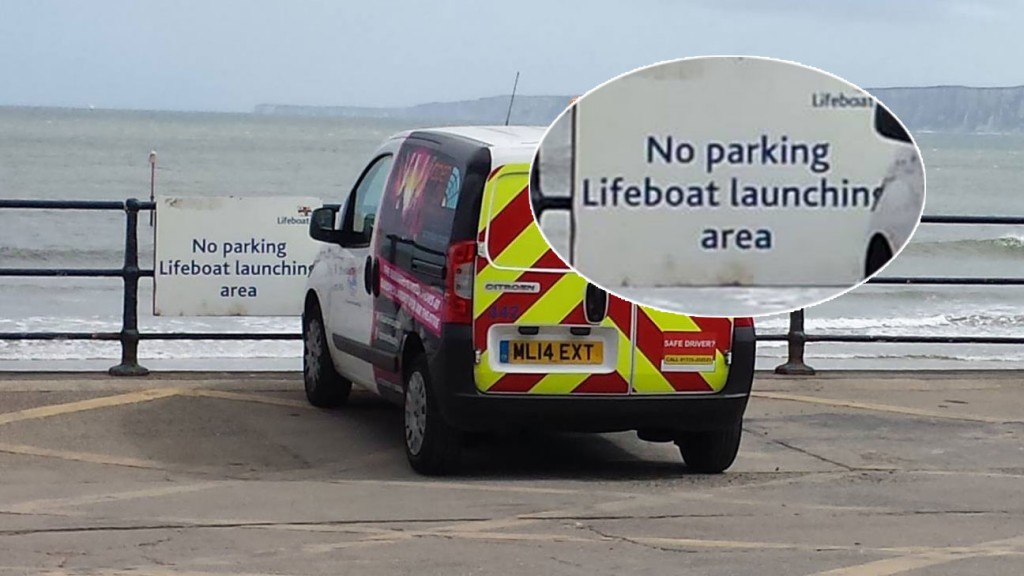 The cavalier warden has been spotted repeatedly parking in an area designated solely for lifeboats, potentially increasing rescue times should an incident occur. The clear and mocking effort is an affront on the good people of Filey.
Residents have taken to social media to condemn the actions of the unscrupulous warning, with many feeling the warden should face disciplinary action while others want to take matters into their own hands.
What do you think should happen to the person responsible?