We want your opinions: White Lodge VS. Downcliffe House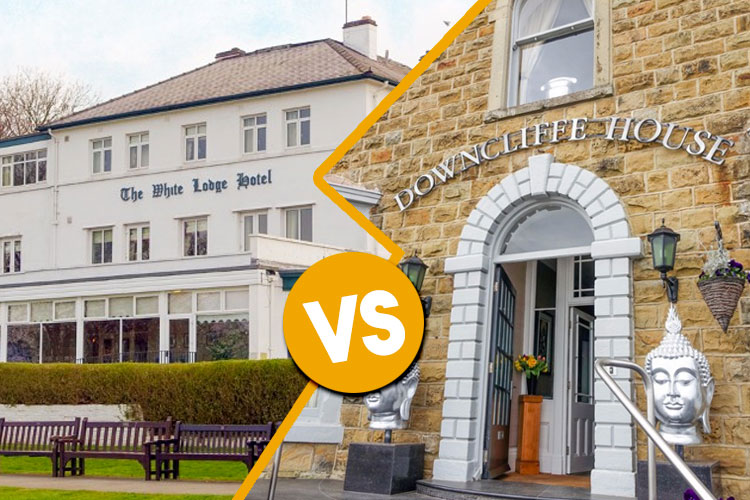 Filey is proud to have many wonderful Guest Houses and Bed and Breakfast establishments including several that are so good that they are; in all but name; "hotels".
In fact many properties in the UK deliberately choose not to use this term preferring to be regarded as a "boutique guest house" or "luxury bed and breakfast" to define themselves as they wish in the market place.
Filey however does have two properties that use this "handle";  the luxury Downcliffe House Hotel on the seafront, and the more traditional White Lodge Hotel on the cliff top.  
Which is your favourite and why?